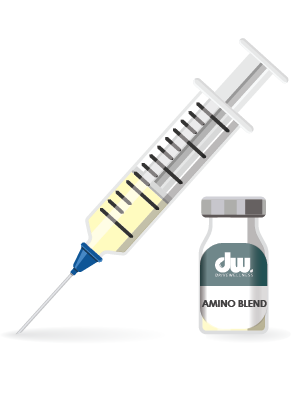 Amino Blend
$45
Amino acids are crucial in helping the body break down food, repairing body tissue, growing, and performing many other bodily functions. Some people also use supplementation to boost athletic performance or improve their mood.
Info – An Amino Blend injection, contains a mixture of amino acids, can offer various potential benefits depending on the specific formulation and intended use.
Amino Blend
Amino acid blends offer muscle recovery, energy support, immune system boost, wound healing aid, and potential for specific health conditions. Consult a healthcare provider before use.