Lifestyle Changes Start Here
When used in combination with lifestyle changes, such as a healthy diet and exercise, weight loss medications can help people lose an average of 5% to 25% of their body weight. Weight loss can lead to significant health benefits, such as lowering blood pressure, blood sugar levels, and even cholesterol levels.
At Drive Wellness we have a variety of options including those specifically for weight loss, increased muscle mass, fat loss, and metabolic support. These results can be achieved with appetite suppressants, lipotropics, vitamins, and metabolic support in a variety of dosage forms, strengths, ingredients, and combinations. We offer individual injections, infusions, patient-specific prescriptions, as well as weight loss packages.
Weight loss programs may be suggested by a provider after introductory call
---
Drive Wellness Weight Loss HomeBoost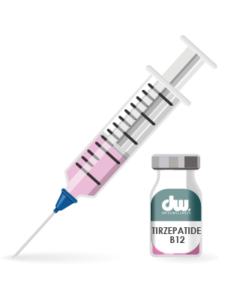 Tirzepatide/B12 Home Boost w/Consultation
Monthly Injections Start at $400
pricing varies by dose
Semaglutide/B12 HomeBoost w/Consultation
Monthly Injections Start at $200
pricing varies by dose
All weight loss programs require consultation with Drive Wellness member before injections are shipped.
*All HomeBoost Packages include Sharps Container with purchase