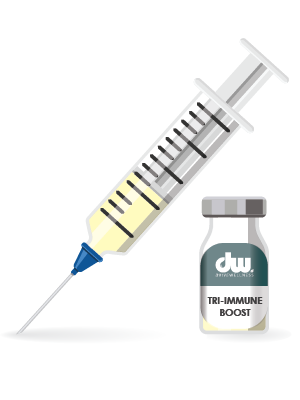 Tri-Immune Boost
$35
Tri-Immune Boost is a triple defense immunity formula that consists of potent antioxidants and an essential mineral that assists in supporting the body's immune response. Tri-immune Boost is a "Power-Packed" immunity blend of Glutathione, Ascorbic Acid and Zinc that is the ultimate immune system enhancer.
Info – Tri-Immune Boost may enhance immunity through a blend of key ingredients. It supports immune response, overall health, and resilience.
Tri-Immune Boost
This high concentration blend of immune system boosting essentials helps maintain a healthy immune response by decreasing Inflammation, optimizing healthy cell function, aiding in sound healing, and strengthening weakened immune systems.