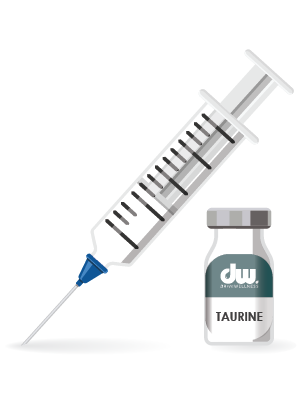 Taurine Injection
$45
Taurine may be helpful for fatigue, reducing oxidative stress, mental performance, exercise performance, insomnia, psychosis, and anemia.
Info – Taurine is referred to as a conditional amino acid because it is derived from cysteine like other amino acids but lacks a carboxyl group that usually belongs to amino acids. Instead, it contains a sulfide group and can be called an amino sulfonic acid.
Taurine
Taurine helps to maintain proper hydration and electrolyte and mineral balance in your cells supporting the functions of the digestive, nervous and immune systems.

Taurine is also frequently used for its antioxidant properties to prevent cell-damaging side effects of chemotherapy.