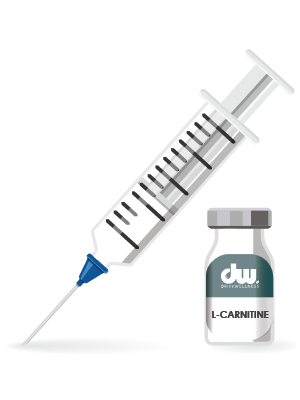 L-Carnitine Injection
$35
May aid in Alzheimer's disease, alcohol induced fatty liver, Down's syndrome, and chronic fatigue syndrome which has shown varying results.
Info – Carnitine, derived from an amino acid, is the generic term for several compounds, including L-carnitine, acetyl-L-carnitine, and propionyl-L-carnitine. Carnitine is naturally present in many foods—especially foods of animal origin.
L-Carnitine
Some athletes use carnitine supplements to increase exercise performance, however, the concept of carnitine loading does not appear to be very effective.